Since I started kitbashing my ultimate goal was to have a freakin awesome Devastator that would at least have some cartoon accuracy in it. Well, after two years of waiting, thinking, and buying TF's, I had come up with an idea that would make this possible.
When Primus came out I found that he was the answer to Unicron's oversized forearms and hands. I also had problems finding a cement truck TF and, for a minute, I thought Cybertron Quickmix was the answer. Then I realized he was way too big to fit with Landmine. So anyways, it took me just about six months to do this guy. Working on a combiner is tuff! This is also my first trial at blackwash. I did this so that they would not look too clean.
So to catalog things:
RID Built Team or Universe Devastator, Cybertron Landmine, Energon Demolisher.
Energon Barricade used as base figures.
Devastator head is sculpted from a Supreme Starscream head (donated from Hoolagrin) and holds with a balljoint
Shield is from RID Ultra Magnus's knee and a KO Dev shield.
Forearms are from Cyb Primus
Upper legs and crotch are from Unicron and used E Sledge and Duststorm for the combiner ports (Dev's knees).
The key word of this bash would be aesthetics. Yes, as much as I wanted Devastator to be G1 accurate, I wanted his aesthetics to be toon style. Aesthetics is probably the biggest challenge when doing a combiner, but I think I succeeded in a good way. The proportions couldn't have been better, and the combined mode does not suffer from lost articulation. Being 14.5 inches tall and pretty heavy, he is in need of a display base that would make sure he does not fall down.
Enjoy!"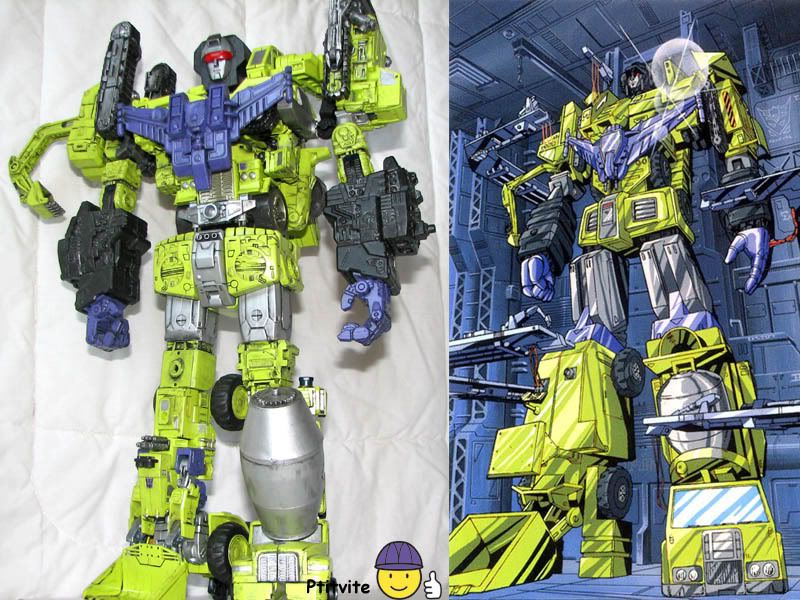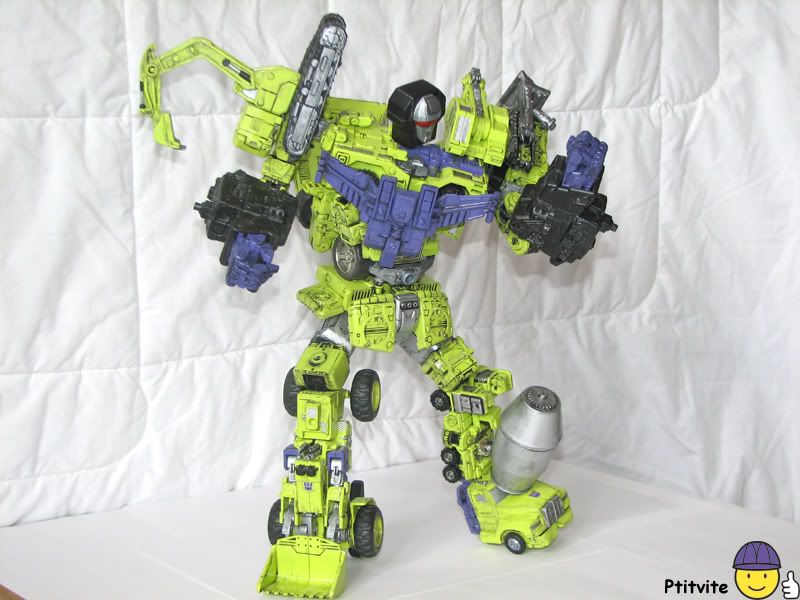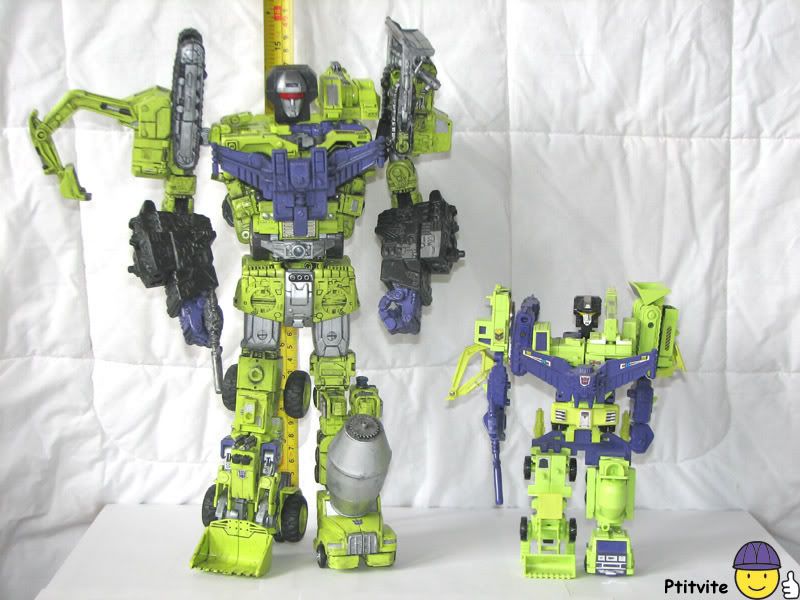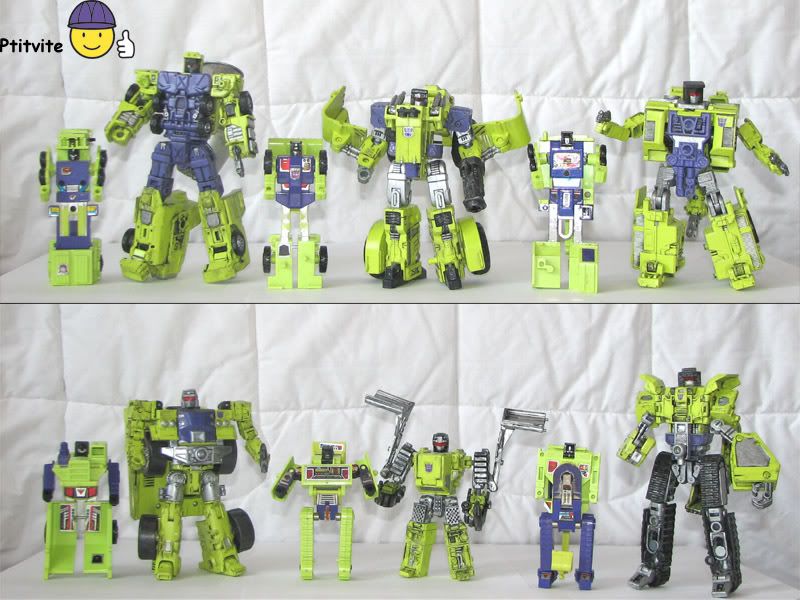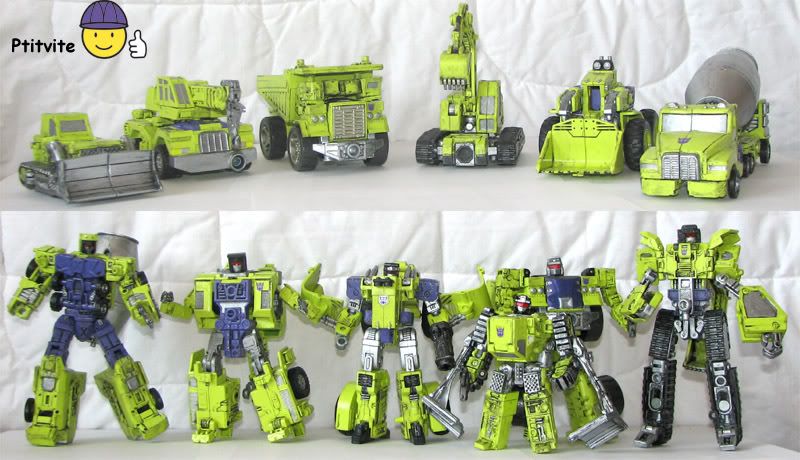 Edited by Ptitvite, 02 July 2008 - 07:44 PM.