NOTE - GO TO LAST PAGE IN THREAD TO SEE NEW STUFF

I don't keep my toys on display but I went through a cleaning process and decided to photograph them all. Some of the photos are crappy but I was crouching underneath the dining room table to take the photos. The questions are in the photo descriptions.

Including the first of many headless robots, but this one makes sense. Skywarp got blurred out of this photo for some reason. The Starscream on the right is a Kingdam KO, the one on the left is the Japanese reissue with G2 parts.


Headless Brainstorm and Snapdragon, Roadbuster, Overdrive, Omega Supeme, Metroplex. One of 2 Snarls on the right... I think it is the G1 version.



My repaired Shockwave... and a urine colored Jetfire.


Everyone needs Jazz napkins!

Headless Megatron...



There is a blue Rav that got cut out of the photo on the right of McTankorr. Also some Australian McRattrap toys. The sticker price on the Supreme Cheetor is $34.99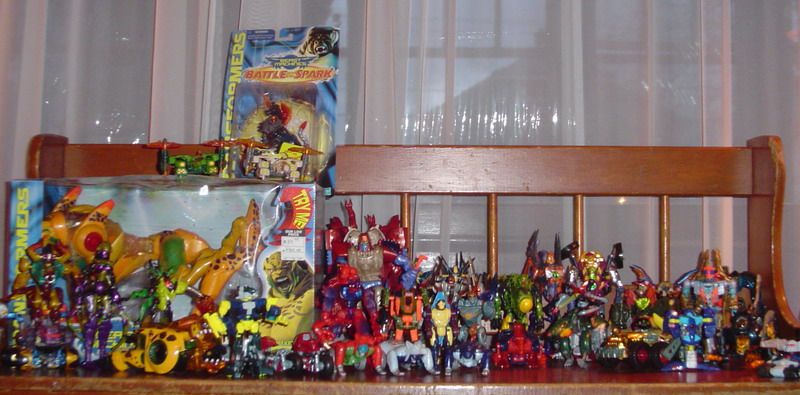 Korean Brave Max, Car Robots Spychangers, prototype camo Rollbar, and a Gas Skunk that came missing his left leg... damn Hasblast.


What happened with this picture?? Armada Minicons MOSC with the wrong names on the package, KO SCF Megatron and Convoy transparent, Armada Starscream holding Skyboom and Star Saber.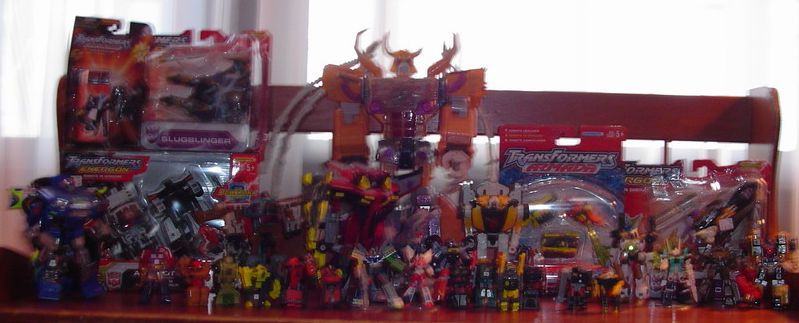 Who is the white robot on the left? He is holding a giant M16 btw. This was taken to show his posability. Also KO Sky Garry, Constructicons and Aerialbots (from Big Together), Beanie Babies Swoop, Space Wars Gigatron oversize KO, oversize Micros KO, oversize yellow Ravage KO on card...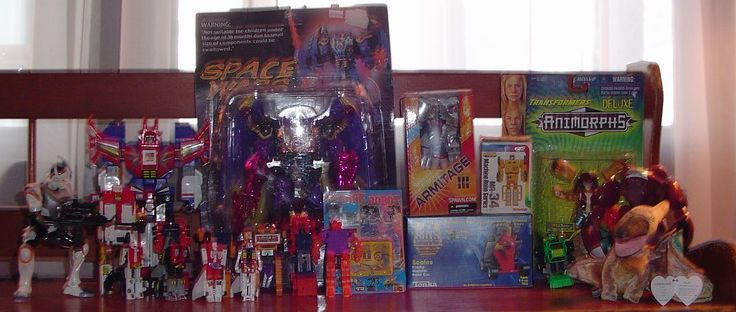 The white robot again pictured in front of the Moray box. Diaclone (Grapple) and (Police Red alert), Street Fighter GIJoe vehicles on the right. Giant Ewok bank... crappy picture.


had received a picture error when I tried to edit....
Edited by Tripredacus, 24 August 2013 - 11:59 AM.